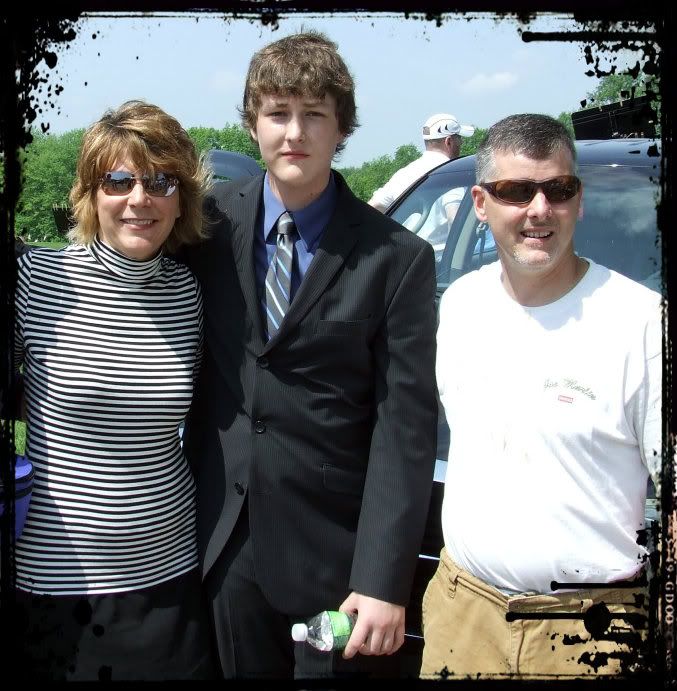 I'm married to the most wonderful man in the world..and I duplicated him too!!
Now I'm blessed.....double!!
And.......one of us in this picture is really a lot closer to 50 tomorrow....only a few years left in fact!!
But......I'm not gonna say which one of us just in case he's getting nervous by being so close to middle aged!!
Happy birthday honey!!
I love you!! :O)
Stacey