Yesterday was the
In the Spirit of Friends
show. Oh My Goodness!!!!!! Wow-wee Wow Wow Wow!! It was an amazing grouping of artists and antiquers!! The offerings were sooooo varied and all sooooo amazingly wonderful!! Rick and I were proud to be a part of it!!
Sometime in the morning shortly before 10am I look up to see a mass of stampeding folks.....and the occupants of a tour bus......running towards the booth!!! tee hee hee!! What a great group of shoppers.....everyone was sooooo loverly......and very gracious with their compliments!! How fun!!
Here is our before......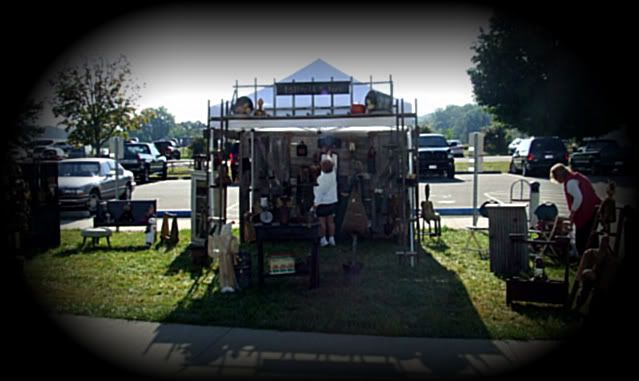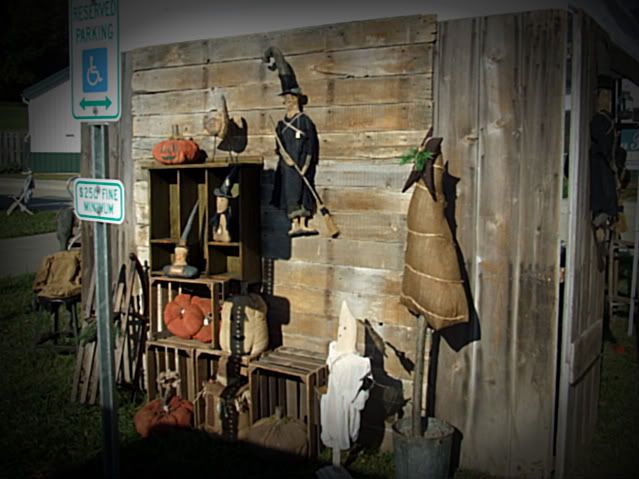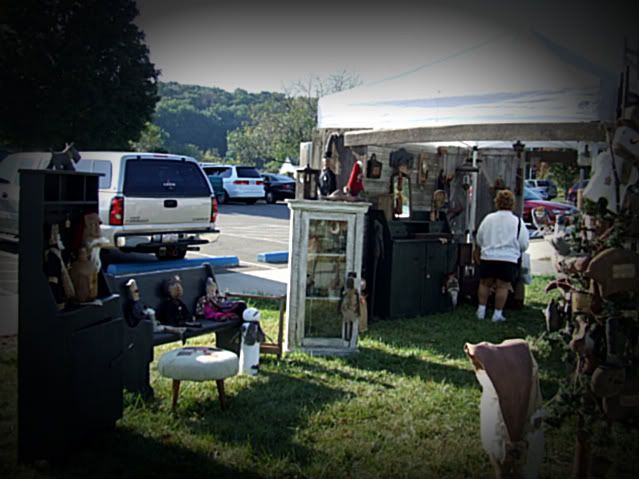 ...See!! Lots and lots of offerings!! We were completely full of treasures!!
This is the after......
We were BARE!!!! Nuttin' left!! Nada!! Slim pickins!! This was about noon!! tee hee hee!! What a wonderfully terrific day!! Mark this one.....SUCCESS!!!!
Hope you're doing something you enjoy with someone you love today!! Make it a great one!!
Stace