I survived the party!! The guys had a marvelous time!! They are planning the next one already!! :O) I'm glad it will be warm enough to banish them to the tent!! LOL!!
**********

My husband grew up on a farm which his brother now owns. On Sunday, my b-i-l invited us over to dig through the barn!! (did you hear the angels singing?????) This is some of what we came home with......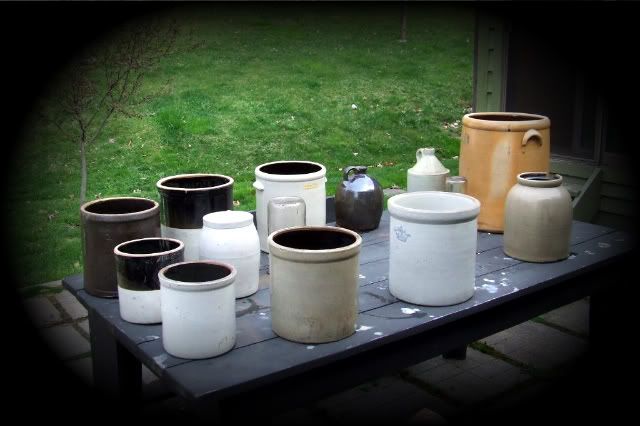 Unfortunately.......several had been painted a loverly baby blue......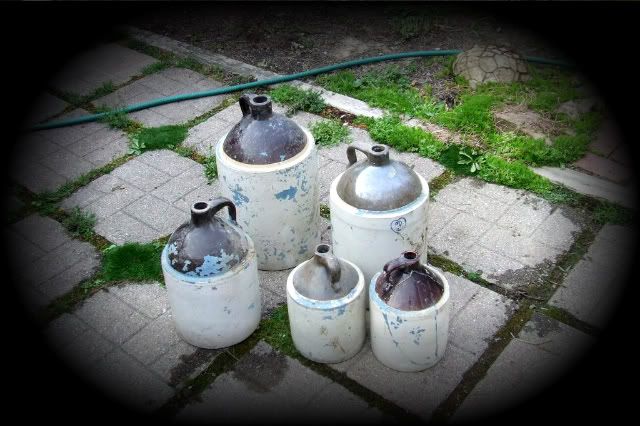 .......Fortunately.....I have a wonderful hubby who scraped them clean!!
Stay tuned tomorrow for the reveal of my kitchen and dining room renovations..... complete with the cleaned up crocks and the other goodies we found!! You won't want to miss it.....I promise!! :O)
Until then......have a wonderful Thursday!!
Stacey