Yep!! That's right!! We awoke to 17" of snow and NO POWER!!! Luckily we heat partially with wood so we were warm and toasty, but bored!! tee
hee
hee
!! Actually.....we had a fun time playing Monopoly and I cooked a great lunch on the wood stove.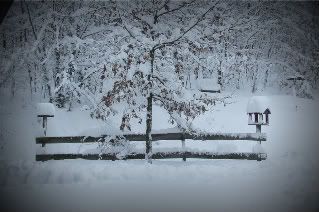 We are blessed with a neighbor that shovels us out (thanks Lee!!) and we in turn gave them our generator and kerosene heater....they heat w/ electric and were
ccccold
!!!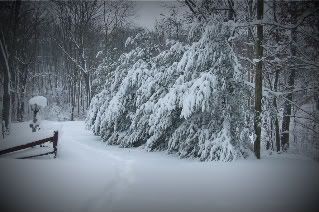 So here it is almost 9pm and we have our electric back, and are completely shoveled out.......we survived the 4
th
largest recorded snow fall according to the weather station!!
Hope you are all safe and sound and warm and toasty.....and now......
nighty
night!!
Stacey